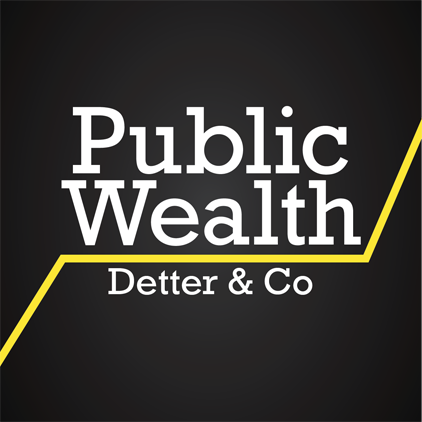 We can help through the entire process from A to Z, from Asset Map to the development of assets generating the maximum return to the benefit of society as a whole
Transparency and communication about the benefits of a more efficient public financial and asset management starts with an Asset in order to uncover the hidden assets. Ultimately, the aim is to achieve a public disclosure as if the portfolio was a listed company, using international accounting standards according to International Financial Reporting Standards (IFRS), as done by Solidium, the Finnish National Wealth Fund  
The Asset Map could be used as a feasibility study to gain a better understanding of the potential value and revenues generated from better management of public assets. 
The City of Boston can serve as an example of how this works and is described in the IMF Finance & Development-Magazine.
The simple data sets required for producing an Asset Map of the real estate portfolio, can be best understood from the attached Boston-presentation and the underlying data sheets in this link.
Publishing a Portfolio Overview, outlining the value and yield of the total portfolio, could help create awareness and generate public support for professionalizing the management of the portfolio. Since this simple document is not formally audited, it can be finalized in a few months on the back of the Asset Map, as was done in Lithuania, Ukraine and Greece.
Governments around the world face pressure on their finances as well as a need to diversify their economies. By reassessing the potential of the commercial assets on their balance sheet, not the least real estate, they have the opportunity to bring about transformative change. Government in Asia and Europe has experimented with Public Wealth funds for more than a century. Sweden transformed its economy by actively managing its public assets, on the back of the crisis in the 1990's. Proper use of public commercial assets has been a core component of Singapore's strategy to move the economy from developing to developed status in a single generation.
The key to unlocking public wealth lies in separating the management of public commercial assets from policymaking, and of ownership from regulatory functions in an independent institution – a Public Wealth Fund.  
Consolidating the commercial portfolio within a proper governance structure will help minimize fiscal risk and fully delegate financial responsibility and accountability to an independent institution
An independent holding company at arms-length from short-term political interference, will allow government to focus on the wider economic issues by fully delegating the management of the commercial portfolio to a professional management such as ÖBAG, the Austrian National Wealth Fund or MTR, the Urban Wealth Fund.
The initial setting up of a public wealth fund is most often a 6-month process, including the development of a business plan, recommendations for the structure and assets to be included, a fund strategy, an operating model, and governance
Other international Examples
Professional management of public Wealth - International examples
Temasek – Singapore National Wealth Fund

MTR 

– Hong Kong railway operator and real estate developer

Solidium -Finland National Wealth Fund 
Senate– Finnish government real estate holding company
Central Huijin Investment 

–

 Chinese state-owned bank holding company
SCIC – Vietnamese National Wealth Fund
ÖBAG – Austrian National Wealth Fund
BIG – Austrian government real estate holding company
HCAP 

– 

Hellenic National Wealth Fund
ETAD – Hellenic government real estate holding company
The Crown Estate – UK government real estate holding company
Hafen City Hamburg – City of Hamburg Urban Wealth Fund
By & Havn – City of Copenhagen Urban Wealth Fund
Vasakronan – Swedish government real estate development company

Jernhusen 

– Swedish Railway real estate development company

Vasallen – Real estate development company for the Swedish Ministry of Defence
Locum – Real estate developer for Stockholm County hospitals
Akademiska Hus – Real estate holding company for Swedish Ministry of Education
Stockholm Stadshus AB – Stockholm Urban Wealth Fund

"The monetization of these under-exploited real commercial public assets will likely require considerable innovation in capital markets and investment banking"
Willem Buiter, Chief Economist Citi Group